Virginia Highlands Stylists
Click on each stylist's photo to learn more about them – or use our Meet Your Stylist tool below to get matched with your perfect stylist!

If you're nervous to try a new hairstylist, or you're not quite sure which stylist at Urban Evolution Salon would be the right fit for you, we understand.
This is why we offer our exclusive Meet Your Stylist survey. In less than 5 minutes you'll see which stylists you're matched with!
Leadership & Guest Happiness Team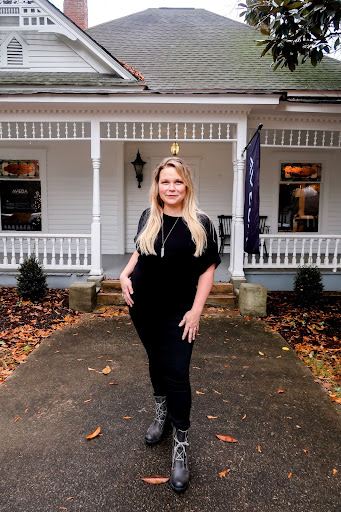 Urban Evolution Salon Owner
Jones, a 25 year veteran in the salon industry, purchased UES in 2018 with a core focus on elevating the salon experience through education and mentorship.
It is her mission to equip stylists with a high-level skill set that supports an abundant career and delivers an EXCEPTIONAL experience for the guests they serve. Jones has built such an innovative culture and strong systems at Urban Evolution, she's become a sought-out industry leader teaching salons across the world how to do the same.