Summer is almost here so it's time to lighten up your look! ☀️ Urban Evolution has hair color specialists ready to help you find your perfect blend of color for the beautiful season ahead!
Are you ready for a new hair color? There are so many options in the hair coloring world today. You can do a little or a lot. Any color you can imagine. Let's start by talking about the many techniques we use to achieve the look you desire.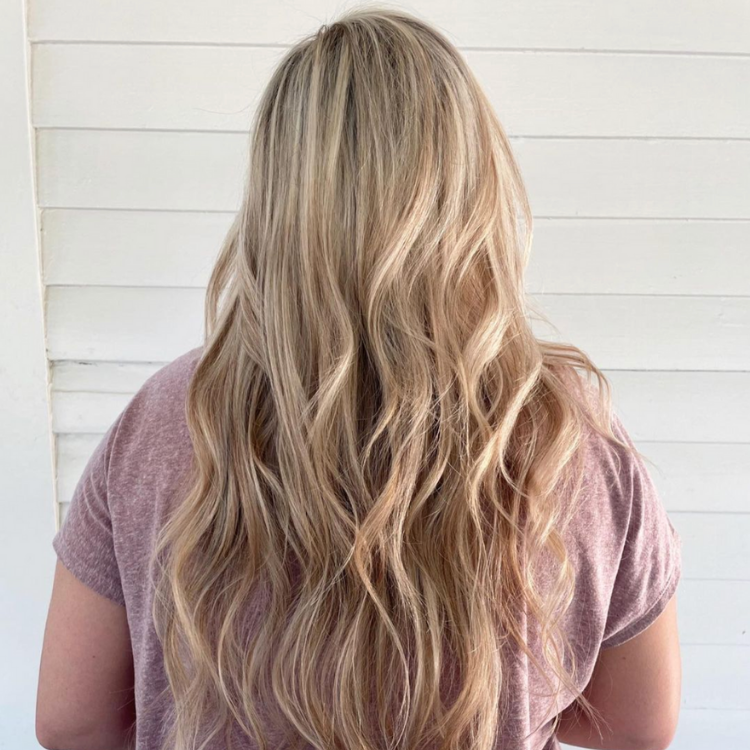 Highlights
Highlights typically involve lighter shades of color installed in strands throughout the hair and can be a single color or multiple colors to add dimension. This works well for darker hair. The highlights can be sparse or very saturated depending on the desired impact.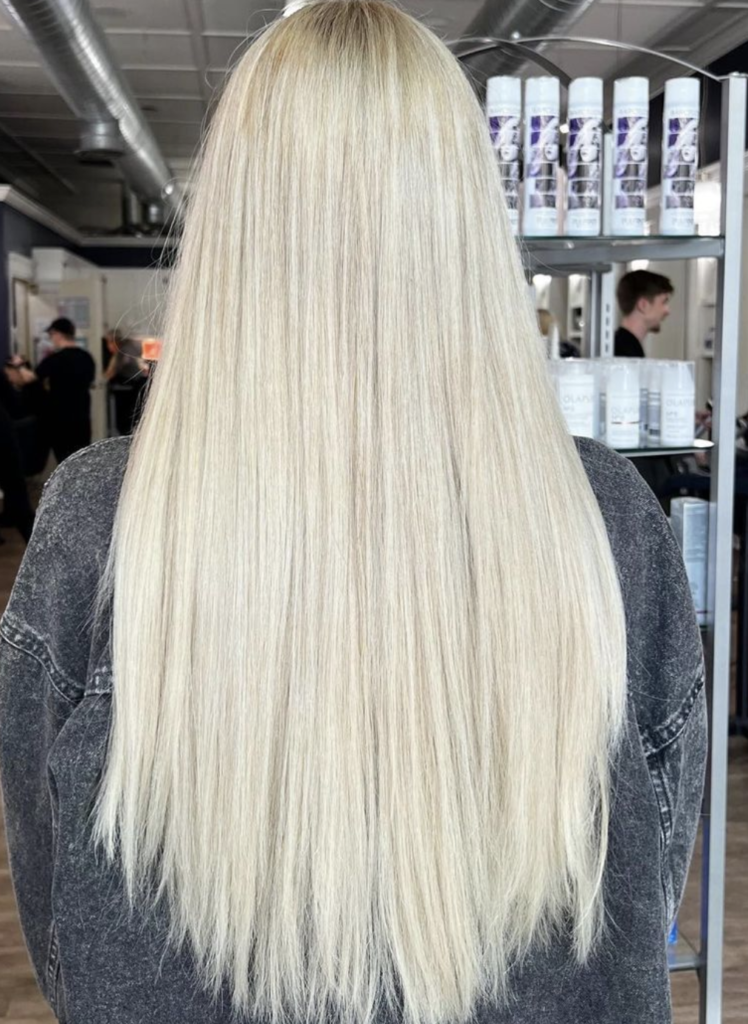 Lowlights
Lowlights would be the opposite of highlights. Adding darker tones for a more dimensional effect. Lowlights tend to offer a 3-D effect to lighter or one-color hair.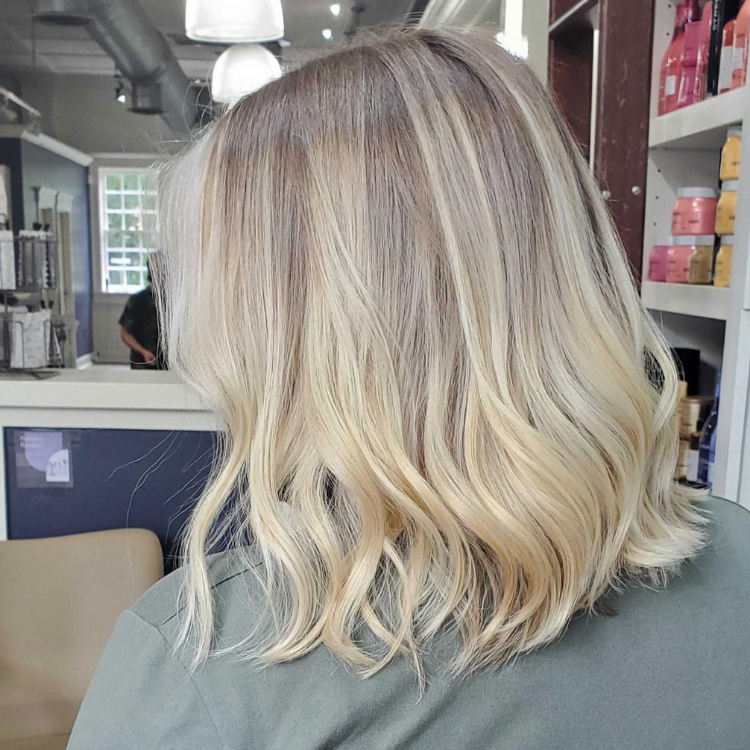 Baby lights
Add a natural glow to blonde hair with baby lights. The addition of gold, blue-toned, or ash colors gives the desired effect. Babylights give a more natural appearance to bleached hair.
Money Piece or Chef's kiss aka the subtle face frame. A lighter or brighter color is applied in a face-framing manner. Often added to a variety of types of color.
Ombre comes from the French meaning to fade into shadow. Creating a pulled-down shadow root by lightning at the mid-section and ends of the hair, ombré provides a dramatic and less natural finish than your typical natural color job.
The shadow generally fades from darker roots to lighter ends but you can get creative with this technique. This offers assistance in growing out color.
Vivid colors can be added to the ends of hair to prevent the grown-out line.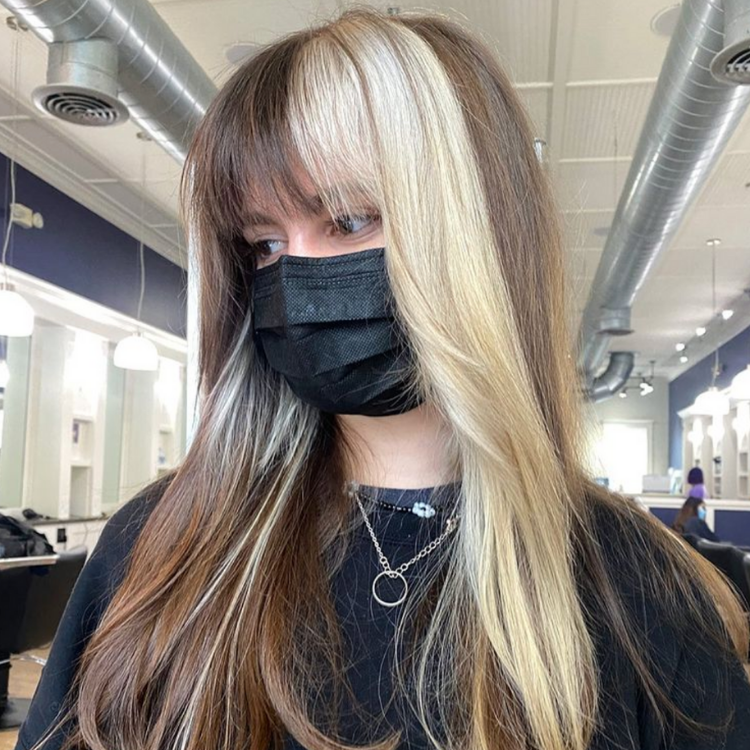 Balayage, another French term means to paint or to sweep. This technique involves the painting of multiple colors to create a
perfectly blended effect. The balayage is perfect for dimensional natural color or can be used very artistically with vivid color. The possibilities are endless.
Hair Gloss is a treatment that closes the cuticle on strands of hair. It leads to softer, smoother, and shinier hair. There are tinted hair glosses that offer semi-permanent color.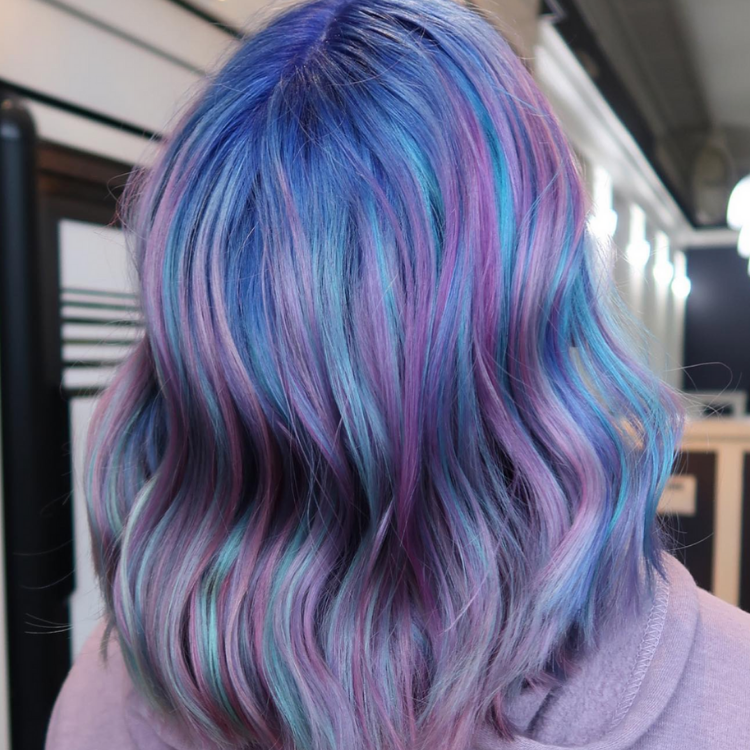 Color Melt hair color is a transition between two colors, perfectly blended at the seam. There are no chunks, color variations, or dimensional coloring. Instead, one color melts right into the next.
Vivid hair dye are colors outside of the natural colors of hair. Vivids are also known as fantasy colors, fun hair color, rainbow colors, unicorn hair or mermaid hair. These colors can range from deep jewel tones, vibrant neons and soft pastel tones. Darker hair must be lightened to allow vivid colors to show.
We have the ability to add some volume or length to your lovely locks as well. You can add a contrasting color or have the extensions custom dyed to match your lighter shade.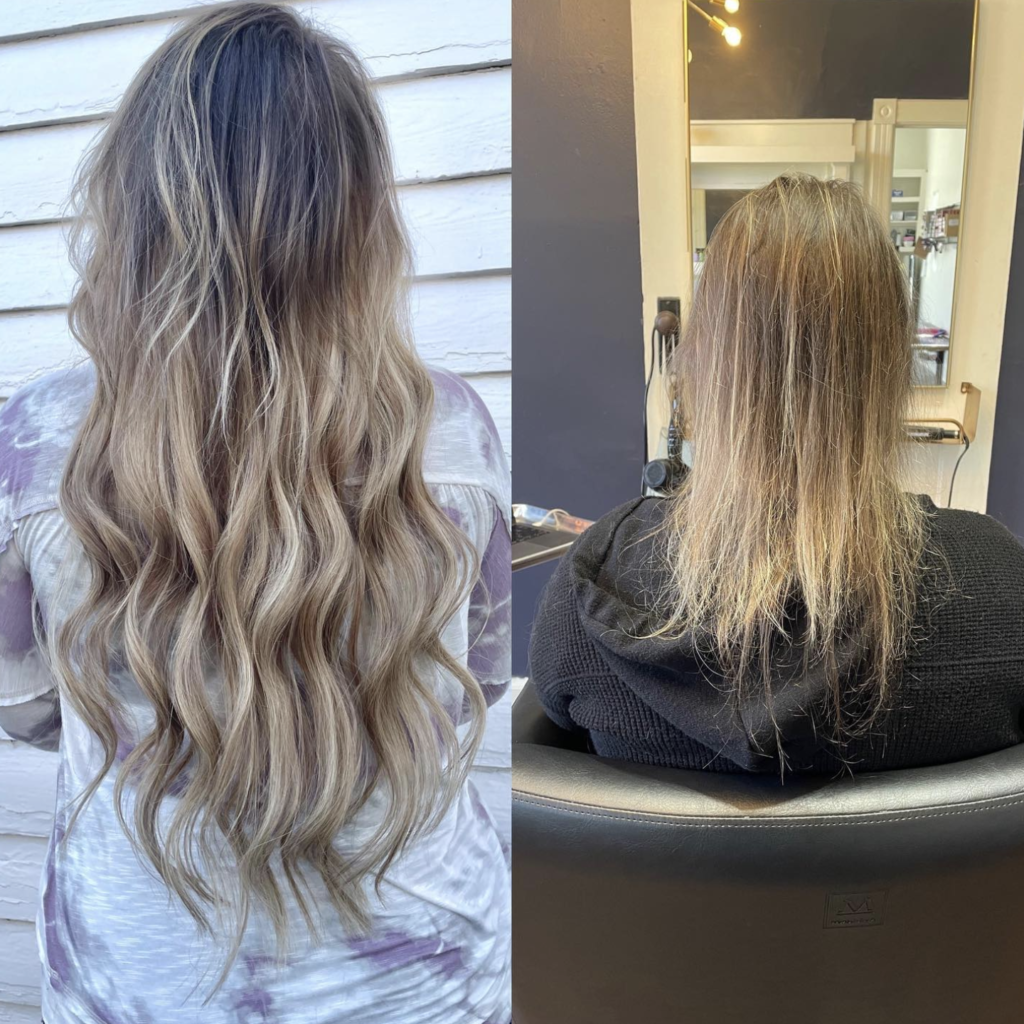 Boom! Just like that you have a whole new look! What's holding you back?
Most color experiences use a mix of methods to achieve the desired effect. You want a salon that offers the best hair color services. Stylists are well trained in these techniques. A stylist that can listen to you and create your dream hair. Someone that can recommend what applications would work best for your hair.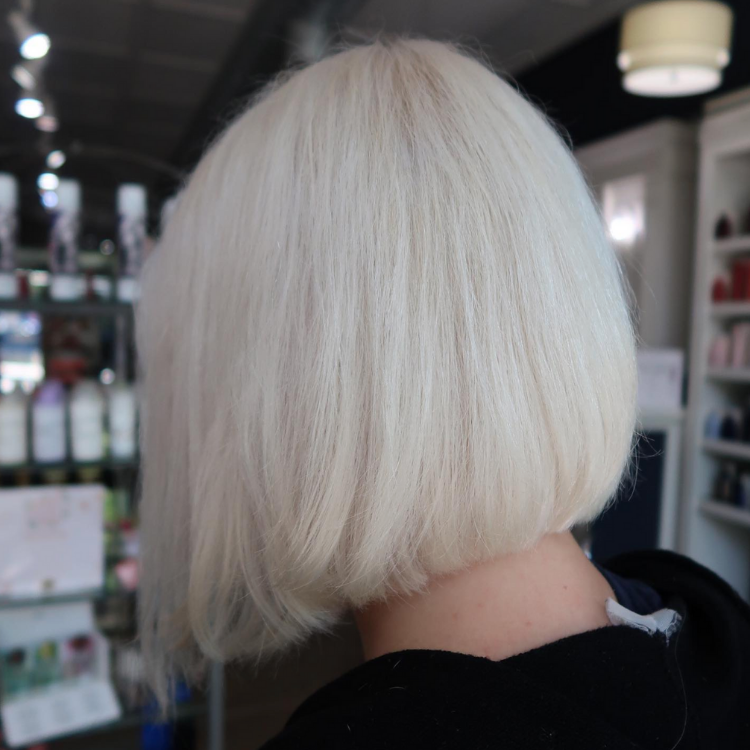 What is that desired effect?
A lived in look. Color full of dimension and shine. Brighter and lighter. Ready to have a summer full of fun.
Get started with your summer hair transformations! Book your next appointment online.